Customer Reviews
10/11/2021
Isabelle

United States
I recommend this product
My favorite candle ever
I'm addicted to this scent. So warm, sexy, and relaxing! Perfect for gifting or for keeping for yourself. Thanks for becoming one of my new favorite candle companies ❤️
01/06/2021
Tiff

United States
I recommend this product
Love It!
Got this candle as a Christmas Gift and it smells so good. All smells are accurate to description. The smell stays in even after blowing out the candle. I will definitely be checking out some other candles by SonShine.
01/04/2021
Vanessa F.

United States
I recommend this product
I Am Obsessed
I heard about Sonshine Candles from my cousin, so I looked at their website and immediately started dying laughing at this one's name so I knew I had to get it. I am now obsessed with it and need to order more. So so amazing.
11/18/2020
Dominique H.

United States
I love candles
I really love vanilla scents so this one was a winner for me. All the scents candles are true to what the description is.
11/16/2020
Catherine G.

United States
Best customer service!
Package came 1/2 broken due to USPS handling. Make sure to keep your box if this happens and file with USPS, but Tuanieha was quick to address the issue and so accommodating. Gift these to all your family and friends! They smell great and are hilariously named, what more could you want?!
08/17/2020
Thea M.

Canada
I recommend this product
Fuckboy Repellentt
This candle smells amazing !!!
08/16/2020
Caleb D.

United States
I recommend this product
Horrible Smell
This candle, as fun as it sounds, smells like a boys locker room.
08/09/2020
Lauren S.

United States
I recommend this product
Love this!
Hilarious and wonderful! It smells so good, and I have never been so excited to get a candle!
08/03/2020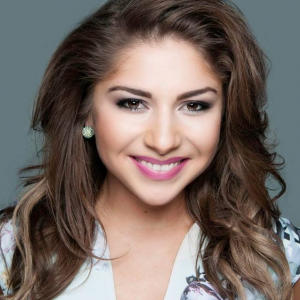 TA
Tamara A.

United States
Gift for a little sister in College
Got this as a gift for my boyfriend's sister. She thought it was hilarious. It's even funnier because it kind of smells like Axe body wash.
07/08/2020
Kathryn B.

United States
A+
Burns for a really long time. Excellent quality
07/06/2020
Hyler F.

United States
I recommend this product
Amazing
My roommate & I absolutely loved this candle so much that I'm actually writing this review as I'm placing a pre-order for another one :) My friend also recommended the 'Cry Me A River' candle so I'll be giving that one a try too! Seriously, this will make your house smell divine and is a great conversation starter when you have anyone over who's acting like a f*ckboy!
07/02/2020
Kristen P.

United States
I recommend this product
Beautiful, Gorgeous, Amazing
Everything I've gotten from Lit by Sonshine has been off the charts amazing. The throw is great, every candle burns clean and I'm proud to be a returning customer. Burn Fuckboy Repellent and Stolen Hoodie at the same time for a truly magical effect!
06/14/2020
Catherine S.

United States
I recommend this product
Amazing candle!
I love it so much. It smells amazing and is super fun to have around the house! Definitely recommend
I recommend this product
Amazing!
This is probably my favorite out of the five I ordered! Such a beautiful and light smell. It must be that tonka bean, whatever that is lol. Definitely ordering another!
05/30/2020
Kathleen L.

United States
I recommend this product
Perfect Balance of scents
This candle smells amazing