Sonshine Bath
O' Honey Facial Cleanser
Regular price
Sale price
$22.00 USD
Unit price
per
Sale
Sold out
Ingredients: Castile Soap, Organic Honey, Almond Oil and Lemongrass Oil
This facial cleanser is gentle and helps to cleanse your face of all impurities and build up without removing the skin's natural oils. Follow up with a toner and moisturizer.
4 ounces
Share
Customer Reviews
03/02/2021
Myisha H.

United States
I recommend this product
LOVE LOVE LOVE THIS PRODUCT!!
I have VERY SENSITIVE SKIN!! I tried the O' Honey cleanser for 3 days and saw a change in my skin!! The first night my skin felt a little irritated but, it's normal when I use a new product on my skin, The irritation stopped shortly after rinsing off. Woke up the next morning and my skin felt so soft!! Yassss it even had a glow to it. I love the texture because it doesn't feel heavy on my skin and it smells AMAZING!! HIGHLY RECOMMEND THIS PRODUCT!!
03/01/2021
Amber F.

United States
I recommend this product
Amazing product
I am supppeerrr picky when it comes to skin care so I was a bit hesitant to try this cleanser. But when I tell you nothing but good feed back I mean it. I usually use obagi which is a medical grade skin care line and this cleanser has done the same and more. The honey really locks in moisture and I love it so much. My only complaint is the bottle. It's very hard to get the right portion considering it's a product that is more on the watery side. But beyond that you need this in your life.
01/04/2021
Abbie R.

United States
I recommend this product
My fav!
Been using O'Honey facial cleanser for about a year now and it has transformed my skin! It's gentle, smells amazing, and will leave your skin glowing and nourished. I highly recommend the rose water toner and facial oil to complete your glow!
12/28/2020
Rebecca

United States
I recommend this product
Have never enjoyed washing my face more
The scent is divine and my skin feels clean and soft. Only (minor) complaint is it isn't a pump, and because the product is so thick, it's a bit of a process to finagle it out of the bottle.
11/25/2020
Teshana L.

United States
Honey! This honey is all that!
I love the honey scent! While rubbing the cleanser on my face. It's such a light product it doesn't make you feel like you have to scrub away your skin just for it to work it immediately gives you that refreshing feeling. I just wished that I knew if i am correctly using it and the recommended times of usage but it's a great product. SONSHINE products seems to be marvelous!
11/23/2020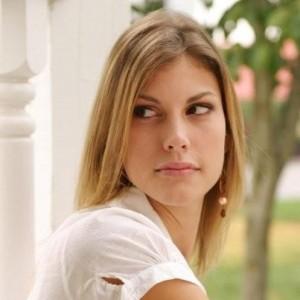 KC
Kathleen C.

United States
I recommend this product
Great cleanser!
Love the way this cleanser makes my face feel. Soft and gentle cleansing. The scent is great. Enjoyed shopping here virtually, great customer service as well.
10/12/2020
Amelia F.

United States
O'baby, O'honey is the one
My favorite cleanser! I have very dry and very sensitive skin, so I have to be very careful with my products. This is both cleansing and gentle, I love it!
10/03/2020
Kiana C.

United States
I recommend this product
Gentle on skin
Ive always had a problem finding a good facial cleanser for my combination skin. I've dealt with really bad adult acne for about 11 years now Until finally years of constant facials cleared up most Of my skin but I would Always mess up the process due to Changing the way I clean my face all the time, always changing up my facial cleansers due to dryness. they would all dry up my skin causing it to get super oily and making me break out. And even though I finally found a set of products that actually work for me (thanks to my facial lady) lol due to COVID they Where closed and now that they are opened they haven't Been able to restock. So I decided to try this o honey cleanser and so far it's been working wonderfully, Coming from a person who's tried it all I can say this is worth it! it cleans my face but doesn't strip it of it's natural oils. It's very lathering and a little goes a long way! The smell is great it's Smells like citrus.(lemon) it simply feels like I'm washing my face and applying moisturizer at the same time if that makes any sense. Over all loving this product so far would definitely purchase again.
08/18/2020
Rachel K.

United States
I recommend this product
Skin feels great!
Loving this cleanser so far. My face feels clean and soft and smells great. Already recommending it to everyone who will listen.
08/16/2020
Julie B.

United States
I recommend this product
Oh yeah
Loving this cleanser. A little bit goes a long way, lathers up well. I have oily skin which a lot of cleansers can be harsh and drying (leading to more oil). This is leaves my face feeling clean and fresh but without drying. Smells great too.
08/09/2020
Meagan B.

United States
I recommend this product
Perfect cleanser
This smells and feels so good. It's great because 1) it's a pump 2) it doesn't dry your skin AT ALL 3) it makes my skin feel balanced and clean at the same time. Highly recommend!
08/08/2020
Cionna C.

United States
I recommend this product
wow!
I just used it for the first time last night, it was absolutely amazing! my face felt so soft and squeaky clean. the smell is indescribable! I need to order 40 more! i have very dry yet oily skin, when I woke up, my face didn't feel tight or saturated in my oils. i love it!
08/02/2020
Grace M.

United States
I recommend this product
Amazing cleanser!!
This cleanser makes my face feel SO clean!!!! I can feel all of the oils and dirt coming off my face when I use this! Definitely buying again when I run out!
07/08/2020
Sienna B.

United States
I recommend this product
Great Cleanse
I really enjoyed this face cleanser. It personally isn't my favorite smell (mine smells more herb/fresh than sweet honey), but it definitely feels super fresh. It leaves my face feeling squeaky clean and I love how much it foams. I would definitely recommend as a nature and effective skin care product!
07/06/2020
Jauvette P.

United States
I recommend this product
Great
Really like it. I get a clean feeling and my skin already feels and looks better
06/04/2020
Elaine F.

United States
I recommend this product
The Glowww
I absolutely love this product. I recently recommended it to my friend so that she can be blessed by the glow as well. It smells perfect. I do not have acne on my face or a lot of dark marks so I can not speak on that, but i was just looking for a good facial cleanse and this does it for me. If you are in a similar situation and is just looking for something that gives you a good and refreshing cleanse, this is it.
tag, you're lit.
Love our candles because they're "punny"? Here's your chance to customize your own! Each reservation includes a blank label so that you can name your vibe.