Customer Reviews
11/22/2020
Amber G.

United States
I recommend this product
Smells amazing!!!!
These candles smell amazing and I look forward to my next purchase. The owner was wonderful after I contacted her about my order. These candles have exceeded my expectations!
11/20/2020
Brittany

United States
I recommend this product
These scents are anything but basic (even if I'm not)
I usually get 1-2 Fall candles in a year, because the scents are usually overwhelmingly narrow and specific to like, 10 days out of an entire year. These candles are anything but -- I'm currently burning Appley Ever After and it's this bright, clean, yet still distinctly crisp, apple scent. It's still warm where I'm at, so the last thing I want is to be choking on apple pie spice. This smells more like a bunch of fresh apples your grandma brought home from the store that she's going to use to make pie later, so don't you dare touch them. Honestly, all of these candles are so good. Even Basic Bitch, the quintessential pumpkin spice scent, is an elevated take on pumpkin spice. It smells warm and fancy and decidedly grown up, not like you spilled a whole ass PSL on your freshly cleaned floors. Buy this set (and honestly everything from Lit)
11/15/2020
Leslie W.

United States
I recommend this product
Falls scents
These candles smell amazing! I absolutely love them. They burn so evenly as well. Highly recommend!
10/17/2020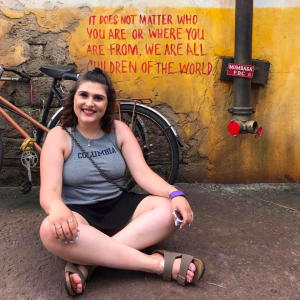 KM
Kara M.

United States
I recommend this product
Amazing as always!
I discovered Sonshine Bath in June of this year and I have already purchased 12 candles. As a candle obsessed person, these are some of the best candles I have ever used. I love everything fall and this bundle is no exception, they smell amazing and burn for a very long term never loosing their fragrance. I can't wait for future holiday/season bundles!
10/16/2020
Lanette R.

United States
I recommend this product
Amazing fall scents fill up my home.
These candles are so lovely. I have lit my Basic Bitch one which is just a beautiful pumpkin spice that fills my house with autumnal cheer. I can't wait to gift a few of the candles but will likely keep some too!