Sonshine Bath
Homebody
Regular price
$0.00 USD
Sale price
$25.00 USD
Unit price
per
Sale
Sold out
All this mama wants for Christmas is a silent night has been heavily requested and I decided to bring her back. Now mamas, I'm sure you're tired of hearing "mommy" 50x only for them to show you their little spinny trick for the 100th time today.... Or the screaming before bed because someone still has a serious case of FOMO.
You don't have to be a mama to enjoy this which is how it obtained it's new name, 'Homebody'. This candle contains frankincense and myrrh and is the perfect reminder to unwind and say no to that invite. The couch with a glass of wine has always been more comfortable.
12 oz jars filled with 100% soy wax
Handmade and poured with sass in Atlanta, Georgia
Burn time of 50+ hours when burned properly
Vegan | Cotton wicks | Environmentally friendly
Share
Customer Reviews
04/02/2021
Lynn H.

United States
Love it
It's everything I want out of a candle!
04/02/2021
Amelia F.

United States
I recommend this product
Homebody
I don't know how many times I have said one of Tuanieha's candles is my favorite. But this one, THIS ONE. This is a year round favorite, its soft and clean and relaxes me the second its lit. I'm not sure this one can be topped.
03/06/2021
Latonya A.

United States
I recommend this product
Amazing!
The fragrance is great! The candle burns even, is smokeless and I am hooked on LitbySonshine products!
02/03/2021
Ruth P.

United States
I recommend this product
Love it
I lovee itt , smells amazing
12/11/2020
Thessy G.

United States
Wonderful candle
Awesome product highly recommend
12/01/2020
Heather W.

United States
I recommend this product
The Best!!
These are the best candles! The best scent and shopping small businesses are the way to go :)
11/02/2020
Marchel R.

United States
The best
My absolute favorite
10/30/2020
Melinda R.

United States
I recommend this product
Love Love Love
I purchased some candles as gifts for coworkers and kept one for myself. They are a HIT! If you are looking for a great gift that everyone loves, then look no further! High quality candles. Great customer service. Fast shipping. Website is easy to order from. My favorite part is the cheeky names which is unique to this company and we could all use some laughter and relaxation right now. Treat yoself! One of my coworkers said she doesn't burn it, she left it in her car on purpose because it made it smell great. I love that the business is "Son"shine inspired by her son. I love the personal aspect of the company and I especially love that it is a Black owned business. I have been more mindful about making an effort to support Black business owners.
10/21/2020
Brandy

United States
I recommend this product
Pure joy
This scent brings me pure JOY! Was going to keep this one for my bedroom, but had to move it down to the main area of the house because I needed that smell to take over. Excited to try other scents.
10/06/2020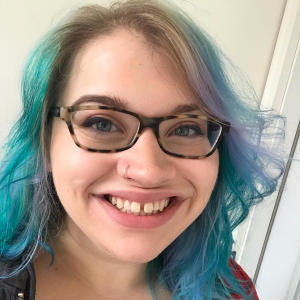 MY
Marcella Y.

United States
I recommend this product
This candle smells amazing
I usually am not a huge fan of myrrh, but the bergamot and orange notes on this candle mix so well with it! It isn't overpowering or overwhelming, and the resulting scent is warm and cozy, perfect for staying at home!
10/03/2020
Amanda T.

United States
10/01/2020
Kat C.

United States
I recommend this product
Amazing Candle
It burns evenly and has an amazing smell that I can smell throughout the entire house.
09/14/2020
Billie

United States
I recommend this product
MY ABSOLUTE FAVE.... so far.
I'm am completely in love with homebody, such a relaxing smell. She is my fave candle thus far.
08/17/2020
Kara

United States
I recommend this product
Perfection!!
This is my favorite candle ever, like in the history of candles, if Sonshine Bath ever stops making it I will cry. It makes you feel cozy and warm and all of those curled up with a good book and a cup of tea feelings.
08/02/2020
Leigh S.

United States
Coziness at its finest.
Being an absolute homebody myself this scent speaks to my soul. I feel the warmth got home when I light it!
08/02/2020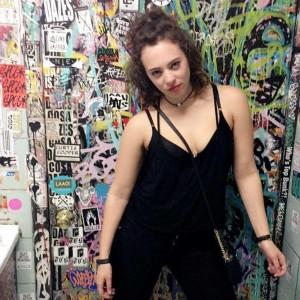 MG
Marley G.

United States
Favorite!
This may be my favorite. Hard to choose but the bergamot is perfect. I've been using this to burn for indulgent showers and it's incredible
tag, you're lit.
Love our candles because they're "punny"? Here's your chance to customize your own! Each reservation includes a blank label so that you can name your vibe.